Love Quirks is now available for licensing!
Love Quirks is now available for professional theatre companies, community theatre groups, and colleges, to license and stage!
"Wickedly witty…A sort of Friends-meets-Company mashup for today's audience." 
Love Quirks, was the recipient of four 2021 BroadwayWorld Off-Broadway Awards, including Best Production of a Musical, Best New Score of a Musical, Best New Book of a Musical, and Best Direction of a Musical.
Love Quirks ran off-Broadway at the AMT Theater in NYC from June 16th-September 2nd, 2022 after running off-Broadway at St. Luke's Theater pre-pandemic in 2020.
For information on licensing the show, please email: [email protected]
About
Love Quirks is an award-winning musical based on actual events as a group of roommates explore the bizarre tribulations of love, friendship, and all the blurry lines in-between.
Four broken hearts must face the past and look to the future, as they march into the strange and often hilarious world of love.
What they find is never what they expect, and they must face up to their own Love Quirks to move forward.
Love Quirks features a score of quirky, neurotic and poignant songs by composer/lyricist Seth Bisen-Hersh and a script by Mark Childers filled with laughter, pathos and sexual tension.
Music
The Original off-Broadway Cast Recording is out! Listen to it on every major streaming platform:
Apple Music    Spotify    Amazon Music
You can also buy a limited edition physical CD:
Sheet music for the songs of Love Quirks is available, here:
You can find the original off-Broadway program here.
Check out our sizzle reel featuring the original off-Broadway cast: Erin Lamar, Maggie McDowell, Matthew Schatz & Lauren Testerman:
Cast
Off-Broadway
The original off-Broadway cast featured:
Erin Lamar, Maggie McDowell Matthew Schatz & Lauren Testerman
Creative Team
www.sethbh.com
SETH BISEN-HERSH
Composer/Lyricist
Seth is a prolific, versatile, award-winning composer/lyricist and performer. In addition to Love Quirks, for which he won the 2021 Off-Broadway BroadwayWorld Award for Best New Score of a Musical, he has written the score for The Diamond as Big as the Ritz (2019 Finalist: Stiles & Drewe Best Song Award, Studio Cast Recording), Stanley's Party (Manhattan Children's Theatre, 2010), More to Love (2014 Winner: Best Lyrics, West Village Musical Theatre Festival), The Spickner Spin (2004 Fringe NYC Audience Favorite Award), and Meaningless Sex (2003 Fringe NYC Audience Favorite Award). He has also written and starred in 10 cabaret song cycles of his work: And Then She Dumped Me, The Gayest Straight Man Alive, Meaningful Sex, Neurotic Tendencies, Why Am I Not Famous Yet?, Writer's Block: a cabaret that was hard to write, I'll Relax When I'm Dead: a reluctantly prolific cabaret, If Adele Can Do It, So Can I: an evening of mostly sorrow Not Your Grandma's Cabaret (unless she's really naughty) and his Self-Isolation Song Cycle during the 2020 pandemic. For 10 years, he produced two annual charity concerts of his work featuring Broadway performers (Broadway Meows and Broadway Can!); he wrote/starred in the 5 seasons of the web series "Every Day a Little Seth," co-wrote/co-starred in the TV pilot version and has emceed, produced and accompanied over 750 musical theatre talent showcases at Don't Tell Mama. In addition, he has published 3 books: a memoir, "Sleep. Write. Now. Emerging from a dark year of insomnia, anxiety, and depression from loss" and two books of essays: "Every Page a Little Seth" and "Millennials are Ruining the World!", the latter which he turned into an audiobook and podcast. Also, he was a winner of  2019, 2020 & 2022 ASCAP Plus Awards. Additionally, he's had multiple crossword puzzles published in the NY Times, LA Times and at Universal Crossword. He has two Bachelors from MIT (Computer Science & Engineering and Music Composition) and a Masters in Music Technology from NYU.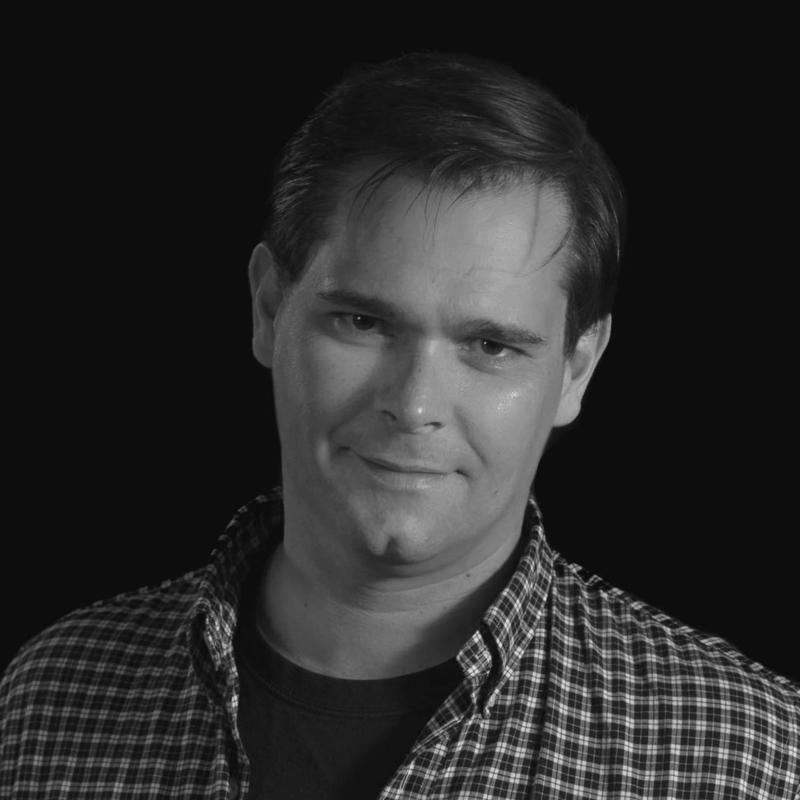 MARK CHILDERS
Bookwriter
In addition to winning the 2021 Off-Broadway BroadwayWorld Award for Best New Book of a Musical for Love Quirks, Mark wrote the book for the musical The Kid from Brooklyn, The Danny Kaye Story, which toured regionally for two years in NY, Chicago, NJ, FL and had a long run at the El Portel Theater in North Hollywood, CA. His play, The Rest of Us, has had several readings in New York and Boston, MA. As a writer/ filmmaker, some of his film credits include "Karma's Choice" and "A Dinner Engagement," highlighted by BET's Beyond the Lens series. He also directed "The Waiting Room," part of the Doorpost Film Project. He currently serves as Creative Director at Getfused, a Creative Marketing Agency located in Boston, MA, leading Brand Design and writing Ad spot creative for marketing campaigns.
www.brianchilders.net
Brian CHILDERS
Director
DIRECTING: Love Quirks (2021 Off-Broadway BroadwayWorld Award for Best Direction of a Musical), Fabulous Fanny: The Songs and Stories of Fanny Brice and Technology, Breasts and Other World Issues. As an actor, he received the 2002 Helen Hayes Award for "Outstanding Leading Actor in a Musical" and the Mary Goldwater Award for his performance as Danny Kaye in Danny and Sylvia: A Musical Love Story. His recent tour of his new one man show An Evening with Danny Kaye has received rave reviews and has been seen coast to coast including Los Angeles, New York, and Washington D.C. OFF-BROADWAY: Danny and Sylvia, The Danny Kaye Musical (Danny Kaye). National Tour: The Kid from Brooklyn (Danny Kaye—Original), The Adventures of Tom Sawyer (Tom Sawyer). NEW YORK: Lady in the Dark (Russel Paxton Cover) City Center; Recovery (Demon/Damien) Theater for the New City. My Wife in a Chador, Theater for the New City; Sophia (Jake Kelly) Write Act Repertory; Obama in Naples (Paolo) June Havoc Theatre; Freedom's Song: A New Musical; Miracle on 34th St.: The Musical (Marvin Shellhammer) Theatrical Gems; Promenade (Prisoner 105) The Musicals of Off-Broadway; Scandalous Behavior (Joseph Surface) York Theatre; On the Town (Gabey) St. George Theatre; Meester Amerika (Joey). Regional Theater: 90 North (Ensemble) Kennedy Center; The Titans, Kennedy Center; Lucky Stiff (Harry Witherspoon) Forum Theatre; Becoming George (The Prince) Metrostage; The Boys in the Band (Emory); Hollywood Pinafore (Ralph Rackstraw); The Robber Bridegroom (Jamie Lockhart); The Second Man (Austin Lowe) The American Century Theatre; Man of La Mancha, Olney Theatre; Crack Between the Worlds, Studio Theatre; Soloist: Hollywood Bowl: A Ball at the Bowl with the L.A. Philharmonic, Dodger Stadium (Special Guest Entertainer); Lincoln Center (A Tribute to Danny Kaye); Kennedy Center (Not a Day Goes By). Brian just released his first solo album, "Life Unfurled", on all platforms. Brian is a proud member of Actors' Equity.
Reviews
"Love Quirks has the potential to be the next I Love You, You're Perfect, Now Change… [it] is really quite effective and quite wonderful and quite well produced and performed, and I think it's going to be with for a long time."
Peter Filichia, Broadway Radio
"It is easy to see why Love Quirks, a new musical based on true events, is the recipient of four 2021 Broadway World Off-Broadway Awards. This show recounts the joys and despairs of four 30-somethings (authentically portrayed by Erin Lamar, Maggie McDowell, Matthew Schatz, and Lauren Testerman) dipping and re-dipping their toes into the love pool. Seth Bisen-Hersh's fresh lyrics and music performed by strong resonant voices move the story by Mark Childers along to places we have all been. The insecurities of coupling, the pugnacious nature of divorce, the pain of betrayal, and the general anxieties blend beautifully with the resilience of renewal, the hope of triumph, and of course the like-no-other-feeling of being in love. And yet, despite all the trials and tribulations, trust and desire keep us coming back for more. Love Quirks is a great reminder of the power of love and couldn't show up at a better time."
Laurie Lawson, ELJNYC.com
"Bachelorette Bobbie of the gender-bent Company may be (begrudgingly) searching for a suitor to acclaimed Tony-winning effect on 45th and 8th, but just a few doors down, inaugurating Off-Broadway's newly refurbished AMT Theater, the millennial's answer to the George Furth-Stephen Sondheim tuner is just as wickedly witty, and just as much a journey worth taking!…A sort of Friends-meets-Company mashup for today's audience."
Matt Smith, Theater Pizzazz
"You can't hurry Love Quirks. After a 27-month hiatus due to the 2020 pandemic, the award-winning musical has returned to off-Broadway with 18 songs and some timely Tinder wisdom: being 'single and ready to mingle' means recognizing quirks, ignoring smirks, and rejecting jerks…Without exception, the ensemble is strong from start to finish…I later listened to the soundtrack on a streaming platform and savored the playful lyrics, vocal arrangements, and orchestrations."
Derek McCracken, BroadwayWorld.com
"Four appealingly performed single Manhattan roommates tangled romantic lives are depicted in the pleasant contemporary off-Broadway musical, Love Quirks, which has a rapturous score. Composer and lyricist Seth Bisen-Hersh's striking melodies and literately crafted lyrics render the variety of songs with the polish of accomplished cabaret numbers."
Darryl Reilly, Theater Scene
"Within moments the audience is transported; losing themselves in the story and forgetting they are seated in the tiniest of black box theaters… Bookwriter, Mark Childers, connects immediately and easily to the universal panoply of emotional life that relationships evoke. And he does a wonderful job of elevating the story above clichéd generational references while maintaining a youthful sensibility. Mr. Bisen-Hersh's songs are funny, touching and come alive in the hands (voices) of four exceptional actors."
Karen Elliott, StageBuddy
A kind of take on "Friends" for the twenty-first century, the two-act work is about four cohabiting thirty-somethings as they explore the rocky path of love and friendship. Love Quirks spins out as a pleasant romp through the modern mine-field of romantic and sexual relations, its strength in the delightful music by Seth Bisen-Hersh.
Marilyn Lester, Nightlife Exchange
---